Do you want more traffic, leads and sales?
Helping  brands connect with their target audience and convert them!
Stop wasting money on more traffic
– fix your landing pages first
We're here to help you get the best ROI. If your conversion rate is poor, it can cost you a lot of time and money. Let us help you get the best ROI for your traffic by improving your Conversion Rate.
Increase your conversion rates
Targeted landing pages boost conversion rates, and A/B testing takes optimization to the next level.
Lower cost per acquisition
A higher conversion rate means you get more business from your current traffic and lower your cost per acquisition.
Improve your ROI
Stop wasting money on more traffic. Instead, get more leads with your existing traffic. Ultimately, this dramatically improves his ROI.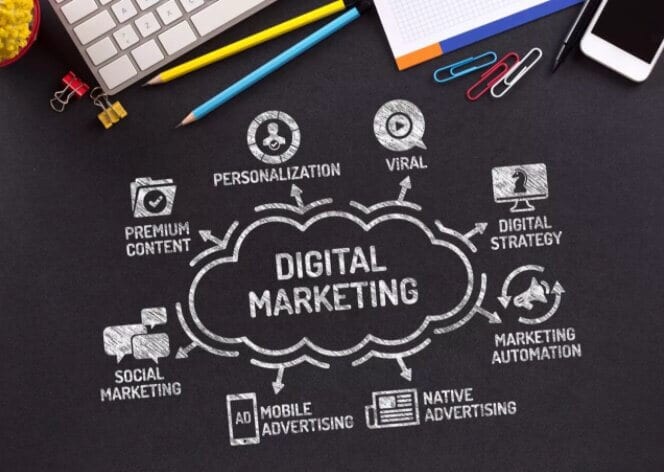 Always Stay Ahead Of Your Competition
The digital marketplace is constantly growing and converting leads is becoming harder than  ever. Connect with us to learn more about a conversion focused approach to get more leads and decrease your cost per acquisition.
Lead Generation
Need more traffic, sales, and leads? Get the right target audience you want with buyers intent to drive ROI.
Fractional CMO
A Fractional CMO is a Chief Marketing Officer who manages your in-house marketing team.
Does your content engage people and drive results? Get content that resonates best with your audience.
Lead Generation
A/B Testing Reduced Customer Acquisition and
Increased Conversions for this Health Care
Get Home Care Today is one of New York's leading leading Home Health Care providers, and they partnered up with us at DigiProSEO to get more traffic and higher conversion rates. By systematically A/B testing landing pages we have contributed to reducing their customer acquisition cost by 86% and increased conversions by 2900%.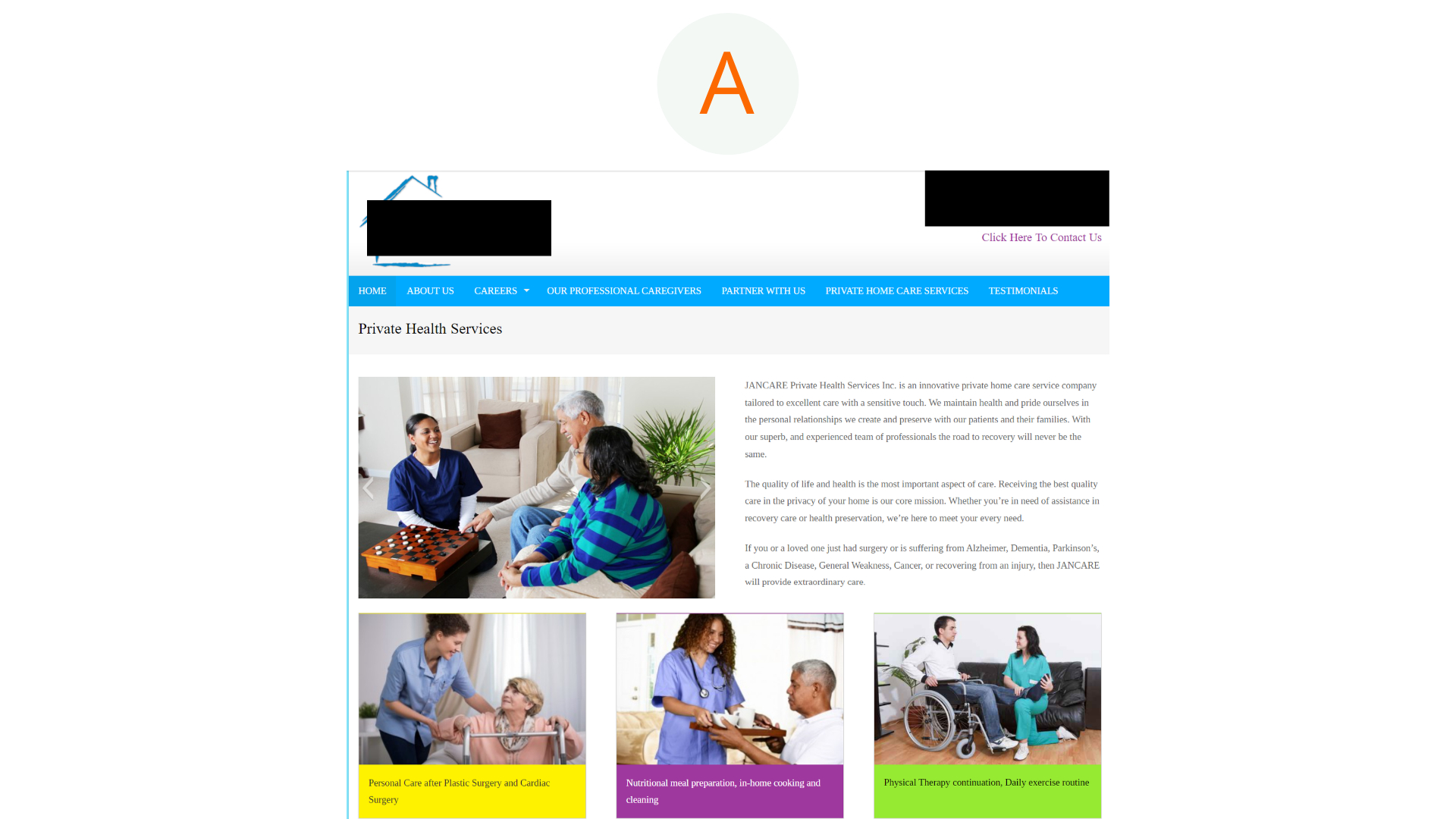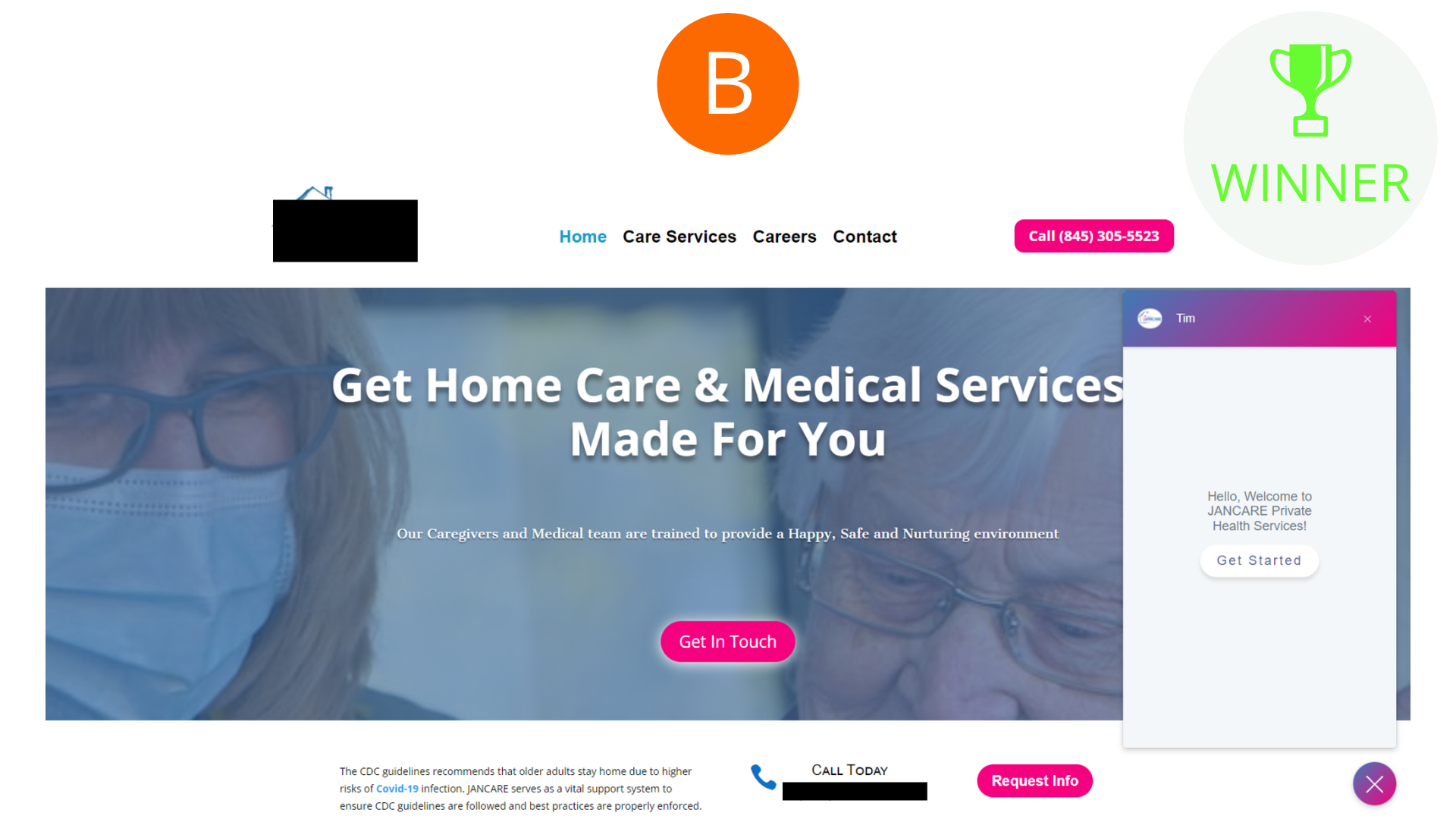 The first thing we need to figure out is your goal. Do you want more traffic or leads, or do you need a higher conversion rate for sales?
We use our insight, years of experience and data analysis to generate a working hypothesis. After we test X, we'll see if Y is an expected result.
We'll design an attractive website, provide high-quality copywriting and coding, and integrate our services with your system.
To see if our improvements are working, we'll share the results of our A/B split tests with you. You can expect reports on progress every week.
Targeted landing pages are effective at improving conversion rates
Relevant landing pages are essential for generating more leads and conversions. Tailor your pages to what your visitors are looking for, so you can convince them to take action.
If you're using targeted landing pages, your conversion rates will be higher than those on standard site layouts. This means that you'll get more leads from the same amount of traffic, which will reduce your costs per lead or cost per acquisition.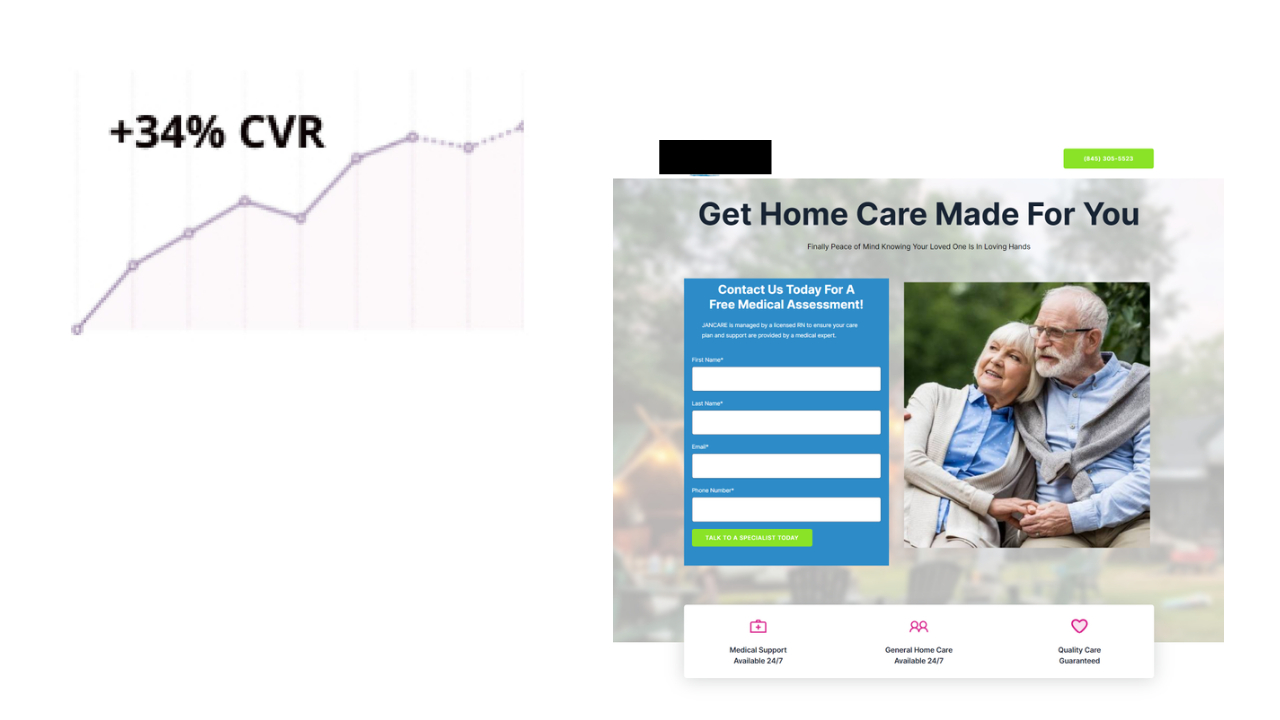 Using dynamic content for targeted messaging
Dynamic text replacement is a powerful feature on Google Ads that allows us to customize the content for each and every ad by changing the message from the data we've collected about your customer. Higher relevancy means higher conversion rates and higher quality scores. The following example saw a 58% increase in conversion rates by using text replacement.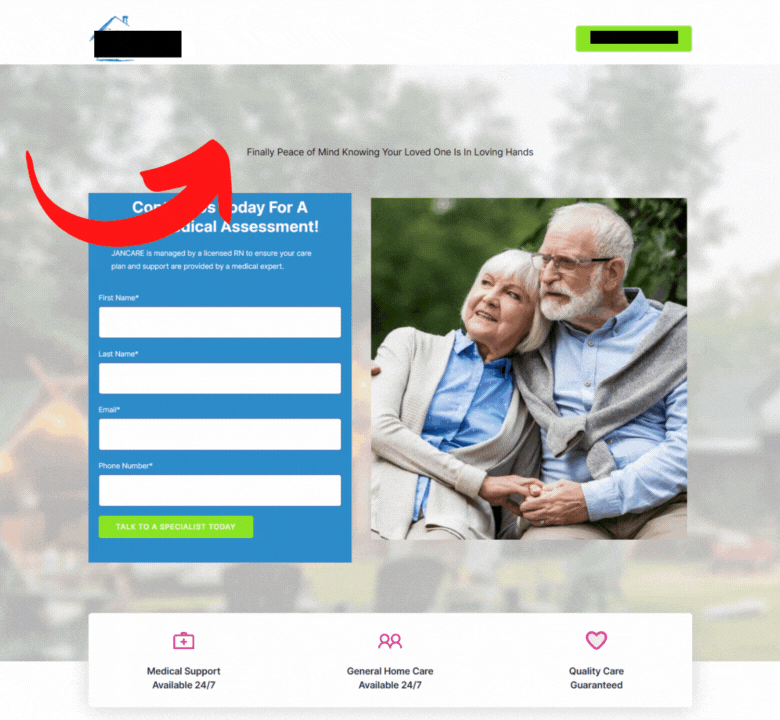 Ready To Take The Next Step?
Let us help you take over your industry.